For my second picspam for the current challenge at
merlin_land
, I decided to focus on my favorite episode of the series, "To Kill the King" (1x12), which I also find to be the most beautiful visually...
I think I love pretty much every scene in this episode, but here are some highlights....(EDIT: not all of them, or even many of them, because I didn't have time to finish it unfortunately before the challenge deadline, but hopefully I will be able to come back and finish this sometime!)
First, this confrontational scene: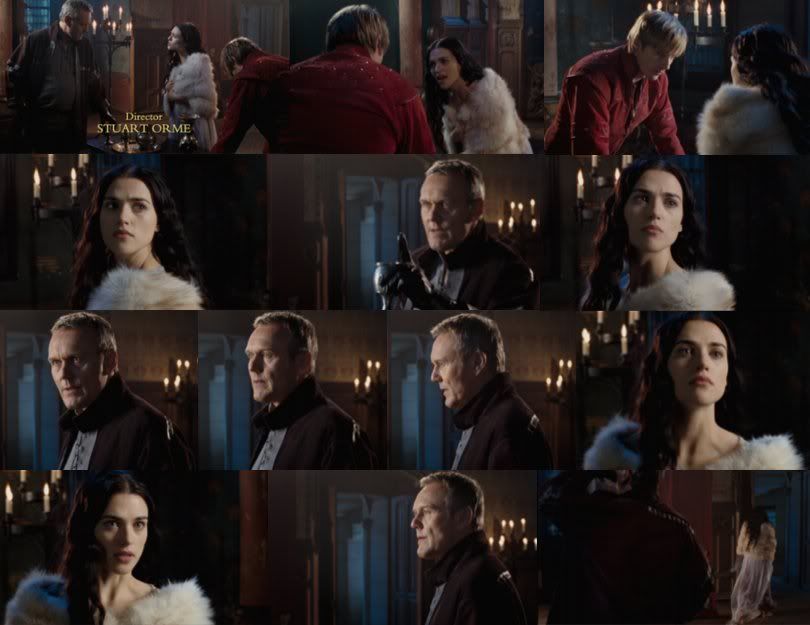 I love that we have all three of them in this scene, the whole messed up royal family together. Their dynamic will always interest me the most, and it's quite in play here, with Morgana pleading with Arthur and Uther at the same time. I love how Uther cannot seem to hold her eye, but turns away from her steady and defiant gaze. He also seems to drink a lot in this epp, around Morgana...:p
Speaking of family dynamics though, I also loved the two scenes between Gwen and her father. Gwen isn't my favorite character, but I really loved her in these scenes, she and her dad are so sweet and cute together.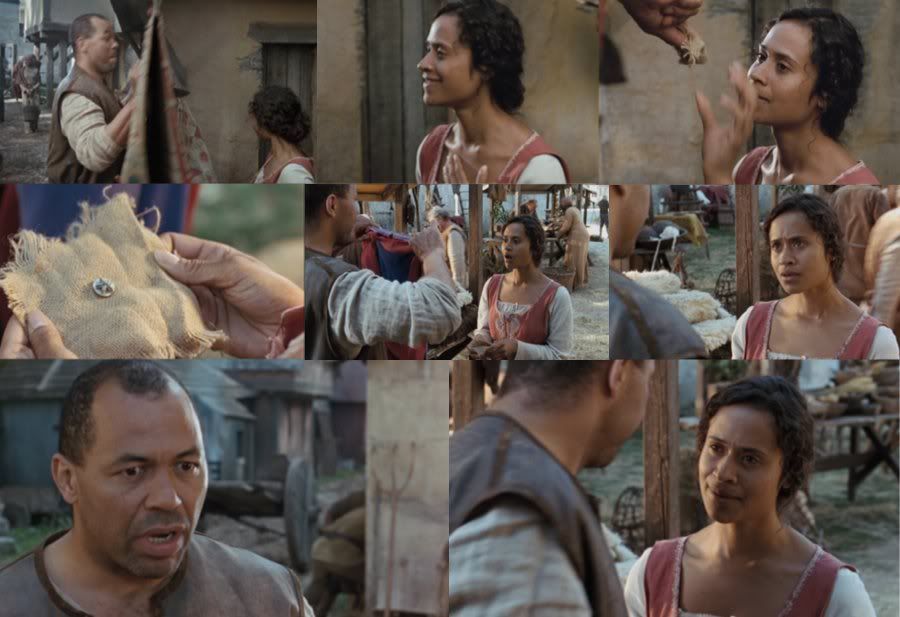 This scene just broke my heart...;_;

Angel really played this scene well, Gwen's desperation and sadness, especially the "We're going to get you out of here!" line...poor girl!
Arthur/Morgana has been my OTP for the show from the beginning, but this scene was so lovely and crackling with so much chemistry between the two that it made me ship Merlin/Morgana a little as well! ;)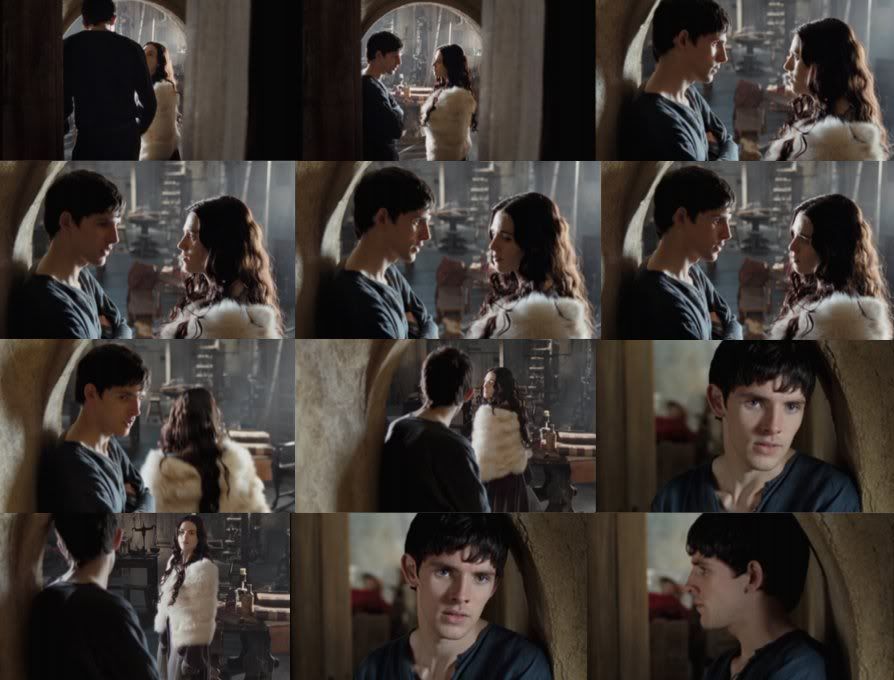 This is such a beautifully shot scene, as so many of the scenes in this epp are...and the way it's staged, the way they keep looking away from each other, and then how she walks away and looks back...and the lighting....just so lovely!
Here is another artistic and gorgeous scene, in terms of cinematography, just look at that sunbeam and the way it cuts across them! Whoever directed this epp had a great handle on use of light...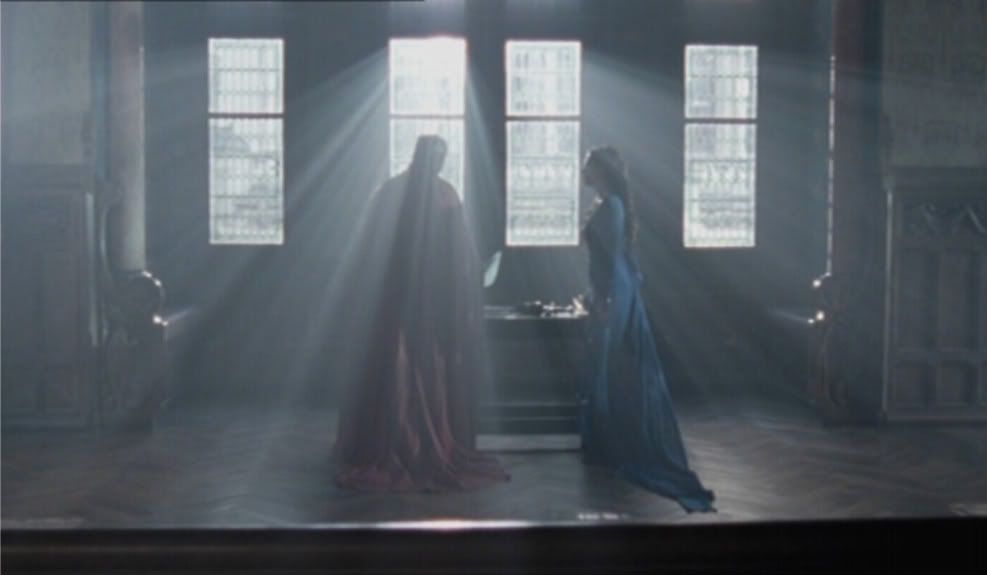 And that's it for now, but more Uther/Morgana and Arthur/Morgana scenes to follow!
Current Mood:
cranky
Current Music: "Romance" by Apocalyptica